In the past, web designers used to cram their websites with as many keywords as possible. This was their style aimed at using SEO to increase the rankings of the websites they created. Although this plan worked, it was meant for websites that needed people to see their advertisements and obviously not to make them come back again. Today, this situation has changed as reputable companies have embraced internet marketing on a higher scale. These companies are learning the best ways to optimize their websites and this includes hiring professional services from SEO companies. Companies are not only attracted to attracting visitors on their site but also keep them coming back often. This is the reason why content is very important.
Content is King
Expert webmasters and other professionals involved in the optimization industry have a saying that states "Content is King." This saying sums it all in as far as SEO content is concerned. Information on a website, and not its products, is the reason why visitors are attracted to it. Writing high quality content for your website ought to be the key factor of your strategy of ensuring its rankings go up and more visitors come back. Proper content writing requires lots of creativity and top-notch writing skills to make a website relevant to visitors. Below are some of the reasons why the information on your website ought to be nicely structured and well-written.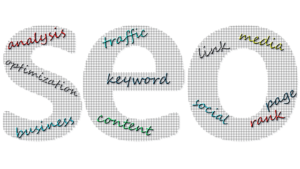 Your Message Will Reach the Target Market Well
In order to ensure that your aim for writing on your website does not get lost, you should endeavor to write well. This is the only sure way that your target market will understand the message you are trying to put across and respond to your call to action. You should ensure that your blog article is free from typos and misspellings. It should also be properly structured and well thought to enhance the chances of people understanding your message.
Lower Bounce Rates
When you ensure that your content adheres to the right structure and it is well thought, the chances of readers on your website sticking around for longer will improve. Your readers/visitors will take their time to read through your website post and understand it. Proper website content results in lower bounce rates of visitors and this in turn increases the ranking of the site in search engines. SEO aims at improving the ranking of a website among the search engines and therefore it is correct to say that great content plays an important role.
Increased Trust in Your Website
Writing great pieces on your website or blog leads to earning more trust from your readers. Well-written content reels of professionalism and legitimacy, two factors that increase the level of trust that visitor have in your website. When people trust your website/blog, they are likely to return and keep coming back for more. This increases the popularity of the website and in turn more sales due to the increased traffic.
More Exposure and Social Media Attention
Blog posts that are well-written and thought through have very high chances of being shared on various social media platforms and talked about by people. In order for any post to go viral, you should first of all take your time to convince the first person to read it in full. This can only be achieved by ensuring that the blog post is rich in content to warrant the wide shares. Most SEO companies bank on this aspect and it explains why they place a lot of emphasis on writing great and interesting content. This great content keeps readers glued up to the last full stop and this drives the message home.
Lastly, it is important to understand that writing quality blog posts rich in great SEO content will not instantly improve the rankings of your website. However, writing great content consistently will automatically improve the rankings with time. Attractive content affects your SEO positively due to the low bounce rates and high chances of getting lots of social media attention. Proper content also plays a major role in terms of the conversions that take place in your website. When your message is well received by a huge audience constantly, it presents higher chances of first time visitors coming back for more leading to more conversions. This is one of the aspects that SEO companies bank on and it explains why they labor hard to get you quality content always.